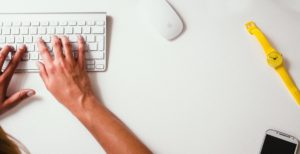 Welcome to the first Brockwell Gate newsletter (sent July 2018). We hope you find this useful and worth keeping as a reference. We plan to produce the newsletters by email in future so do join our google group.
WEBSITE
Our Brockwell Gate website has loads of information on the development: general FAQS on bin huts, bike storage, gate zappers, parking, faults or problems, and lots, lots more. Do have a look:
GOOGLE GROUP
Need an electrician? Want updates on things going on at Brockwell Gate or locally? We encourage everyone living here to join. Tenants – you will need to join via your landlord. If you have new neighbours, please let them know about our group.
https://groups.google.com/forum/#!forum/brockwellgate
MAINTENANCE & GROUNDS
We have re-tendered the gardening contract and have a new set of gardeners. We are managing this closely and would appreciate any feedback and ideas. In addition, we have several teams of people looking after the development, including general maintenance, lifts, gates, cleaning and pest control. Please report anything that needs addressing and also let us know if you have any positive feedback to pass on: info@brockwellgate.co.uk
PARKING AND RED LINES
The derelict and untaxed cars have been sold or removed from the site and the red lines have been repainted. Red lines are there to ensure there is clear access for emergency vehicles so do not park on these. Please do not park in a bay if it does not belong to your property.
SITE SURVEY
We commissioned a survey of the site to give us informed insight to help plan and budget for work over the medium to long term. We'll feed this information to shareholders at the AGM in November.
NOISE
It's good to have fun but please ensure this isn't at the expense of your neighbours. This is especially the case in the summer when windows are open. We suggest that all parties should plan to reduce disturbance at 10pm and stop noise at midnight.
EMERGENCY CONTACTS
In case of emergency (eg fire, gas leak, major water leak, theft, attack, robbery, etc.), always contact the emergency services first (999 / 112). For non-emergency situations, dial 101.
REMORTGAGING OR SELLING YOUR PROPERTY
Wellers LLP of Bromley deal with all remortgages and sales of property that we manage at Brockwell Gate on our behalf. Contact details for Wellers:  http://brockwellgate.co.uk/selling
SERVICE CHARGES
Thank you for paying your service charges promptly, whether as a lump sum or in installments. 99% of shareholders are up to date and this helps us manage budgets and cash flow.
PRIVACY POLICY
We have drawn up a privacy policy which is on the website: http://brockwellgate.co.uk/about/
Any ideas for topics for our next newsletter? Email us: Newsletter@brockwellgate.co.uk